SURROUNDINGS AND LEISURE TIME
Pure nature
The Bad Schmiedeberg Kurhotel is surrounded by enchanting nature. It is a perfect starting point for hiking and cycling trips as well as for walks, which thus also makes it ideally suited for vacationers who would like to combine health and relaxation with activities. There are numerous points of interest worth an excursion, such as the Düben Heath Nature Park, the historical spa park, the moor and lake landscapes, the cities of Wittenberg, Torgau, Dessau, Wörlitz and Leipzig and many more which are all waiting to be discovered. The Düben Heath has held the right to designate itself as a nature park since 1992 and is one of the largest contiguous forested areas in Central Germany. The typical moor and heath landscapes with idyllic heath lakes as well as pine, beech and oak forests are characteristic for the region.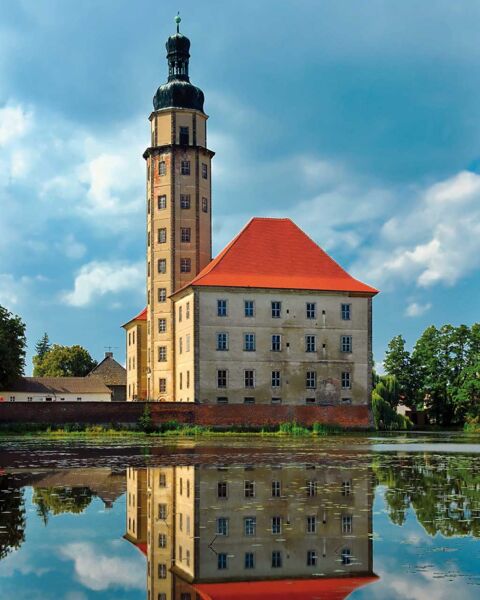 Industrial history
One interesting area that once contained many ecological hotspots - an industrial territory that was characterised by open-pit mining for brown coal – has now become a cultural and recreational landscape. Discover the fascinating transformation of the structure of this region and visit the numerous industrial monuments of the area. Ferropolis, the city of iron, stands for a tremendous symbol of industrial history at Lake Gremmin.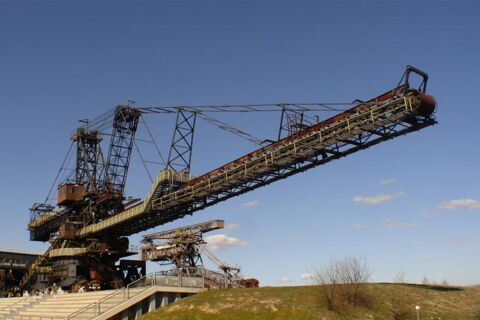 Luther's home
In addition to the natural features, our region is characterised by a rich history. Only one example for this is the Reformation. Martin Luther and Philipp Melanchthon, both professors at the University of Wittenberg, changed the religious environment in Germany forever. The founding of the University of Wittenberg in 1502 by the Elector Friedrich the Wise led to an incomparable boom. In the late Middle Ages, the University was the most important and the largest in Europe.
WelterbeCard (World Heritage Card)
Discover the world heritage region of Anhalt-Dessau-Wittenberg with the WelterbeCard (World Heritage Card). With this visitor's card, you pay just one time and you will have free entrance to 13 UNESCO World Heritage sites and can use the card for over 70 additional services and activities such as art, culture, nature and leisure time.
Garden Kingdom
The entire region comprises wide-ranging landscapes – from the Düben Heath Nature Park and Fläming to the Dessau-Wörlitz Garden Kingdom in the "Central Elbe" biosphere preserve (UNESCO), from the northernmost wine-growing region in Germany to the floodplains of the Elbe and Mulde rivers. This is where the great mixed forests and soft rolling hills of the nature park meet the floodplains and river landscapes of the Elbe. You can also discover beaver's lodges, herbal gardens and potteries or romantic places such as the moated Castle Reinharz, the Schifferkirche Priesitz (a church made from a ship), Palace Pretzsch and Düben Castle. It is particularly worthwhile for visitors to take an excursion to the UNESCO biosphere preserve of the Central Elbe as well as to Wörlitz Park.